Reliable Paving Co.
Third Generation Serving Southern California Since 1954
Profile and Mission
The final product must create a positive image in the owners's eyes, satisfy the user's needs and be an asset to the community.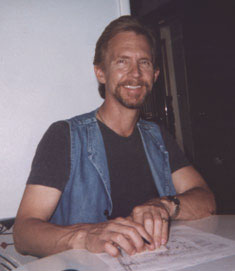 We pride ourselves on being the acknowledged leader in the Asphalt maintenance field and work hard to maintain that premiere position.
Over 45 years having three generations in the Paving Business, our company provided consistent reliable performance, durable products and attentive follow-up.
A large part of our business comes through these positive recommendations and we will strive to earn and keep your absolute satisfaction.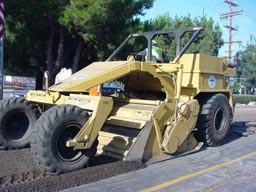 Reliable Paving Co. - a grading and paving contracting firm - was established in 1954 and has since provided highest quality service in the construction industry.
ADDRESS: THE SAN FERNANDO VALLEY
& GREATER LOS ANGELES AREA
(818) 782-6500
FEDERAL TAX ID: 95-282-1079
EMPLOYER STATE ID: 108-07-402
CONTRACTORS LICENSE: 288-772
INSURANCE: THE STEADFAST INSURANCE
LIABILITY, WORKERS' COMP COVERAGE: 2 MILLION, 2 MILLION
BROKER: SGJ INSURANCE BROKERS
DANIEL J. BONENFANT
(800) 266-0550
BONDING AGENT: LA FRANCE & LA FRANCE
STEVE LAFRANCE
5756 LANKERSHIM BLVD
N. HOLLYWOOD, CA 91601
(818) 781-8422
BANK REFERENCE: BANK OF AMERICA
6551 VAN NUYS BLVD.
VAN NUYS, CA 91401
(818) 781-8422
Our Services
Our specialty is the latest technique in asphalt renovations, and highest quality engineering drainage control.
Private Roadways

Parking Lots

Driveways

Resurfacing
Patchwork

Striping

Bumpers

Drainage Experts
Commercial

Industrial

Residential

Infrastructure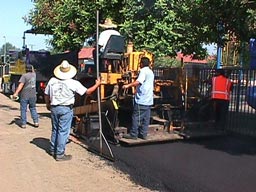 PAVING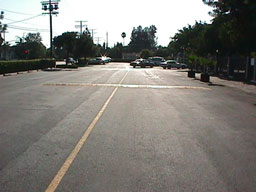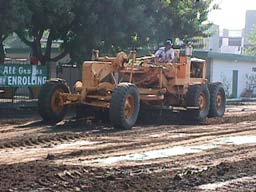 GRADING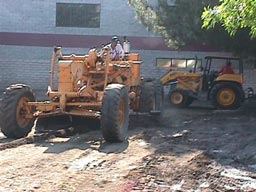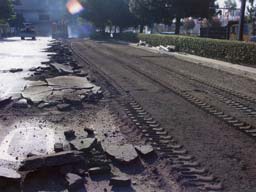 PULVERIZING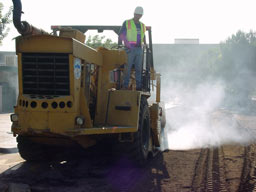 Locations
We service the San Fernando Valley, greater Los Angeles area and beyond.
Professional References
Quality delivered for Business and Residential.
I.M.S. CONSTRUCTION COMPANY
24307 MAGIC MOUNTAIN PKWY, #66
VALENCIA, CA 91355
ATTN: MR. ROBERT LAMOUREUX
FAX: (661) 296-3015

STUDIO VILLAGE H.O.A.
11800 MOORPARK STREET
STUDIO CITY, CA 91604
ATTN: RUTH/JOYCE
TEL: (818) 760-1441

PINECREST SCHOOLS
10700 BALBOA BLVD.
GRANADA HILLS, CA 91344
ATTN: MR. PHILIP MARK DYE
TEL: (818) 368-1848

LITTON GUIDANCE & CONTROLS
5500 CANOGA AVENUE
WOODLAND HILLS, CA 91367
ATTN: MR. DOUG GRAHAM
TEL: (818) 715-4692

BOEING - ROCKETDYNE
6633 CANOGA AVENUE
CANOGA PARK, CA 91309
ATTN: MR. LOU HALL
TEL: (818) 586-7403

CAL STATE NORTHRIDGE
1811 NORDHOFF STREET
NORTHRIDGE, CA 91330
ATTN: MR. DAWSON
TEL: (818) 677-2235

PIERCE COLLEGE
6201 WINNETKA AVENUE
WOODLAND HILLS, CA 91364
ATTN: MR. BOTENS
TEL: (818) 719-6441

TERADYNE, INC.
30801 AGOURA ROAD
AGOURA HILLS, CA 91301
ATTN: CHAU
TEL: (818) 981-2900

I.T.T. GILFILLAN
7821 ORION AVENUE
VAN NUYS, CA 91406
ATTN: MR. ORTENCIO
TEL: (818) 901-2565
Contact Us
Reliable Paving Co. offers free accurate and timely estimates.
For an estimate, fill out the form and press Send,
or Call / Email direct:
Mike Polcyn